Regular price
$ 25.00 USD
Regular price
$ 30.00 USD
Sale price
$ 25.00 USD
Unit price
per
Sale
Sold out
Share
A slight twist on this classic floral scent.
Features 12 ounces of natural Ohio beeswax, a cotton wick, seed paper label, and only the purest scents always free of parabens and phthalates.
We even hand made the molds required to make this type of candle.
60 hour burn time. 
View full details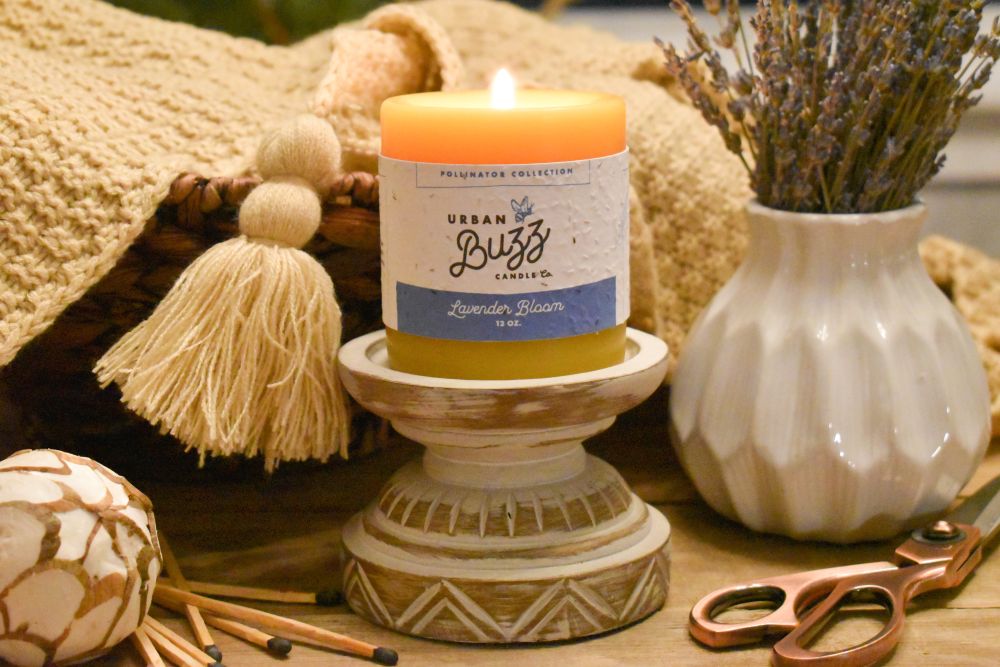 Candle Care for Pillars
- Remove label and set candle on a plate or holder in a draftless area.
- Trim wick to 1/4 inch to experience a bright, clean flame. Continue to trimwick to 1/4 inch before each burning session, this will prevent soot and a large flame.
- As your pillar burns, you can "hug" the candle simply by pressing the sides gently inward to help the outside wax melt easier.
- If you notice the wick is leaning more towards one side, use a metal instrument
such as a wick dipper to help the wick center itself again. This will help the candle burn evenly.
- We recommend using a candle snuffer or wick dipper to eliminate smoke when
extinguishing the flame.